The thought of losing a dying pet is excruciating. We project unbearable
grief and pity into those beautiful eyes staring back at us, with life still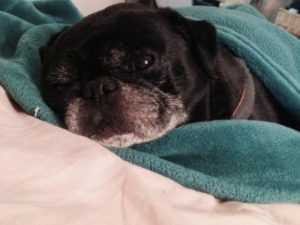 breathing through them.
Yet our pets' end of life transition can be as nature designed: a deeply enriching adventure of letting go for both us and our pets.
We need to stop projecting pain, for our pets' sake, and for our own.
When we intend to look, instead, with love – not longing, not pity, not pain –
into those eyes – we feel, and so does your pet, the memory of the joyful moments we shared, and might still share, together.
Feeling the joy that binds us instantly dissolves the suffering that separates
us, allowing our pets to naturally feel more at peace in their transitions.
My years of experience in working with clients as a spirit medium and animal communicator tell me that death is a mere shedding of one's body to travel lighter on the never ending adventure called, "Life."