There's more to your animals and you than you might think. . .
Hello, thank you for visiting my site. My name is, Jane Broccolo. I am a natural born animal, spirit, and nature communicator, and so are you, in case you forgot.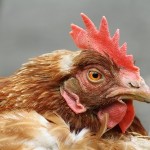 Out of my respect for the intrinsic rights of animals to have full lives of their own, I don't have them tortured or slaughtered on my behalf; horrors that will eventually cease to exist as we remember how beautifully connected we are to all living beings.
Since I first began decades ago facilitating relationships between humans, and later, other animals and the natural world, I've been witnessing what we've always known deep down inside to be true. Intuition, empathy, telepathy, compassion, and wisdom are not only human traits, but qualities that come with the territory in all animals…in all of nature, actually. Science is slowly but surely coming around to discovering this.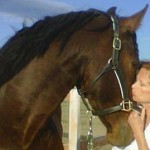 Sad that the brilliance of our animal companions goes untapped, their unique minds wasted on human ignorance. I know that if we were to open up a dialog between you and your animals, most could give you helpful and often profound insights about you, about themselves, about life, if you really wanted to know.
Often, many health, emotional, and psychological issues our animals might have are because they are mirroring–acting out–imbalances within ourselves. When this is the case, animal communication can help heal our own personal issues, as well.
Clients tell me that my method of animal communication, often combining long-distance healing energy work, yields unexplainable results: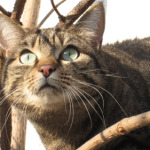 Nervous dogs become calm, cats agree not to leave the yard, arthritic joints are soothed, recovery from surgery and illness is quickened, transitions–end of life, or otherwise–are eased, insecure animals become confident, destructive ones cooperate, and all involved including you, get to breathe a deep sigh of relief. That's how powerful animal communication is.  And I do it mostly by phone.
Please click testimonial links below to read there's more to my communication work than you might think…
How could an animal's thoughts translate into English? I don't know.  Maybe my setting the intention for clear communication prompts my brain to access words that match the incoming thought frequencies I receive from the animal.
What I do know for certain is that when we listen to our animals for a change, Change happens; same as when we listen to our own inner guidance.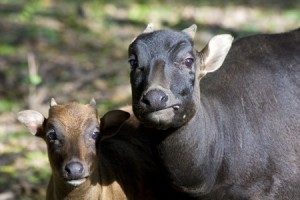 The peace every planetary species longs for, jumps into our hearts, and changes the world.
Thank you for listening.
Here's one testimonial from a physicist who just wanted to know what her feline friend was thinking:
---
"My session with Jane was absolutely amazing! She let my cat speak through her and it was such a magical experience!  I'm still in awe and SO

grateful for Jane's gift of animal communication. Would definitely recommend her to all of my friends! Thank you so much!
" —Anna Serova, Physicist, California
---