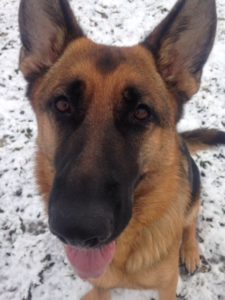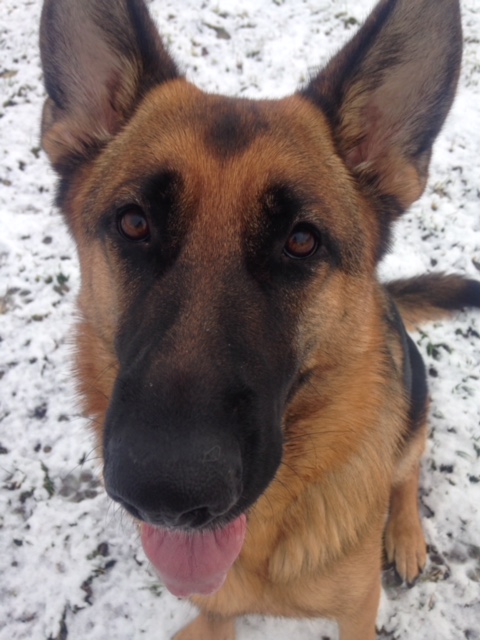 "This was the second time I have used Jane and her amazing gift. Jane helped to bring out the true issue with Fae, my German Shepherd, and I learned that my sweet beautiful Fae was mad about having become deathly sick by the hands of a vet, and she was taking it out on me and the other dogs in our pack.
Before the call was even done, Fae began licking my hand and looking into my eyes. She is now so happy that I understand her feelings and now I know what to do to mend this relationship.
Jane has healed us both with her communication. Thank you for sharing your gift with the world."
–Amee Corning, Photographer and Author, Washington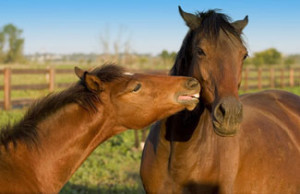 "In addition to using Reiki healing energy with success on a horse with a shoulder injury, Jane has used her tremendous gifts of animal communication to help heal mental trauma, and to help me understand my sometimes neurotic thoroughbred mares. Her messages have also been helpful in decisions for care – and even career choices of several mares.
My racehorse, Sharpen-Up-Victor, was in a critical place; he was aggressive toward the other horses and difficult to ride. I totally credit Jane with healing his life. The jockey in "Seabiscuit" has since ridden him, and he won 'on turf' in Del Mar.
Jane even helped me with my German Shepherd who sprained his wrist nearly a year before and had a very difficult time recovering from this injury.
He was depressed, lethargic, and moved stiffly and uncomfortably. Jane used Polarity acupressure with him. Within a week, he was bouncy, more alert, and best of all he got his macho guard dog edge back.
I highly recommend Jane Broccolo for both her gifts of healing and animal communication for helping pets heal from emotional and physical traumas."
–Cynthia Roche, Horse Breeder, California
"Three years ago, my mom got me a phone session with Jane for my birthday. Toward the end of the session, Jane did long-distance energy work for Zorro, my 100-pound Malamute mix who had been limping on his hind leg for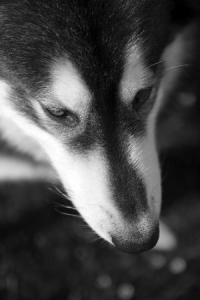 weeks.
I immediately saw a difference in Zorro, and the next day he was much better. Jane was even able to sense that energy backed up in his hips was from sexual frustration that had caused his problem; this confirmed my observation the day he hurt himself!
Recently, I called Jane again because this time, Zorro was limping on his front leg for a week.
Right after our phone session, his shoulders seemed looser so I took him for a short walk and as we walked, I felt my own back loosen up, releasing with several 'pops' the stress of the previous two weeks. My neck and shoulders had been hurting in the same place where Zorro was hurting, so this was incredible to feel the energy release in my body as well as in Zorro's when he was the one who had received the energy therapy.
It is now two days later and Zorro's limp is virtually gone. He is playful and happy again. Thanks so much Jane, I don't know what Zorro and I would do without your help!"
–Dominique Brutsche, President, California
"My dog Brutus suffered from hip dysplasia. After a phone session with Jane, he was transformed. Brutus became peaceful and free of pain."